From a client's CPA

"It was such a relief when our client signed a contract with IPC Billing. Now, all of the practice's deposits, credit card receipts and refunds are accounted for. I no longer have to spend hours trying to reconcile the monthly bank statement."

A Neurology Practice


"We were desperate. When we turned to IPC for help, our cash flow was down to almost zero. IPC rescued us from the incompetence of a local home-based billing company and stabilized our cash flow. IPC's billing fee was higher, but our collections now exceed national percentages."








Medical billing is more complicated than ever. And making sure you're getting every dollar owed is taking more and more time – time that should be going toward patient care. IPC Billing can help you save both time and money.



Save Valuable Time







Time...you only have so much of it. By relying on IPC for your medical billing, you will not only have more time to devote to patient care, you'll also have peace of mind. As part of our revenue cycle management, IPC owners Mary Ellen Duffy and Pat Nevala will keep a sharp eye on your billing and on your bottom line. They are former practice administrators with many years of experience. Both have their MBAs, are Fellows in the American College of Medical Practice Executives and are Certified Healthcare Billing Management Executives. With credentials such as those and with 13 years providing top notch medical billing services to other IPC clients, Mary Ellen and Pat will give you what you can't buy – more time for your patients and for yourself.



Keep More of What You Earn







It's true. On average, our clients enjoy a higher collection percentage than those who have in-house billing operations. In fact, we pride ourselves in having one of the best collection percentages in the industry. We have knowledgeable, experienced staff (not just data entry key punchers) who excel in A/R management and getting claims paid. And our practices have a more consistent cash flow because there isn't any down time for in-house employee vacations, sick leave or staff turnover. In addition, when you work with IPC, you won't need to make large capital investments in expensive software and hardware. As a result, your overhead is instantly reduced. And because IPC charges clients a set percentage of NET revenue collected, we only get paid when you get paid.





The Real Bottom Line is Peace of Mind


Because IPC stresses regulatory compliance, we'll help your practice "live" its compliance plan. Combined with our expertise and proven track record, we provide you more than just savings in time and money. We provide you with peace of mind!

Next: Learn more about the IPC Advantage.


Or if you're ready to discuss your billing needs right now, give us a call.

What one expert says about outsourcing...



"Don't Try This At Home - Why Doctors Should Outsource Their Billing"
By Dave Jakielo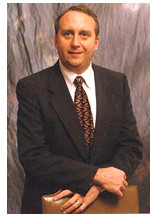 The practice of medicine is comprised of many different specialties. Doctors train for over a decade to obtain the skills necessary to successfully practice medicine in one particular area. Plus they must continually stay abreast of the technological advances and ever-changing protocols in their chosen specialty to ensure they are providing the best possible patient care.



You won't find general practitioners performing a triple bypass on their patients—which is a good thing, especially for the patients having the bypass. No, the skill and complexity of that type of operation requires a specialist.



Similarly, given the requirements of today's billing processes, it takes the specialized skill of a medical billing professional to be successful and compliant. Billing should not be something someone does to fill in the time between scheduling patients and pulling their charts.

Read the full article here...
[Link will open in a new window.]

Next: Learn more about the IPC Advantage.

Or if you're ready to discuss your billing needs right now, give us a call.